All licensed and Well Experienced
Available Times every Week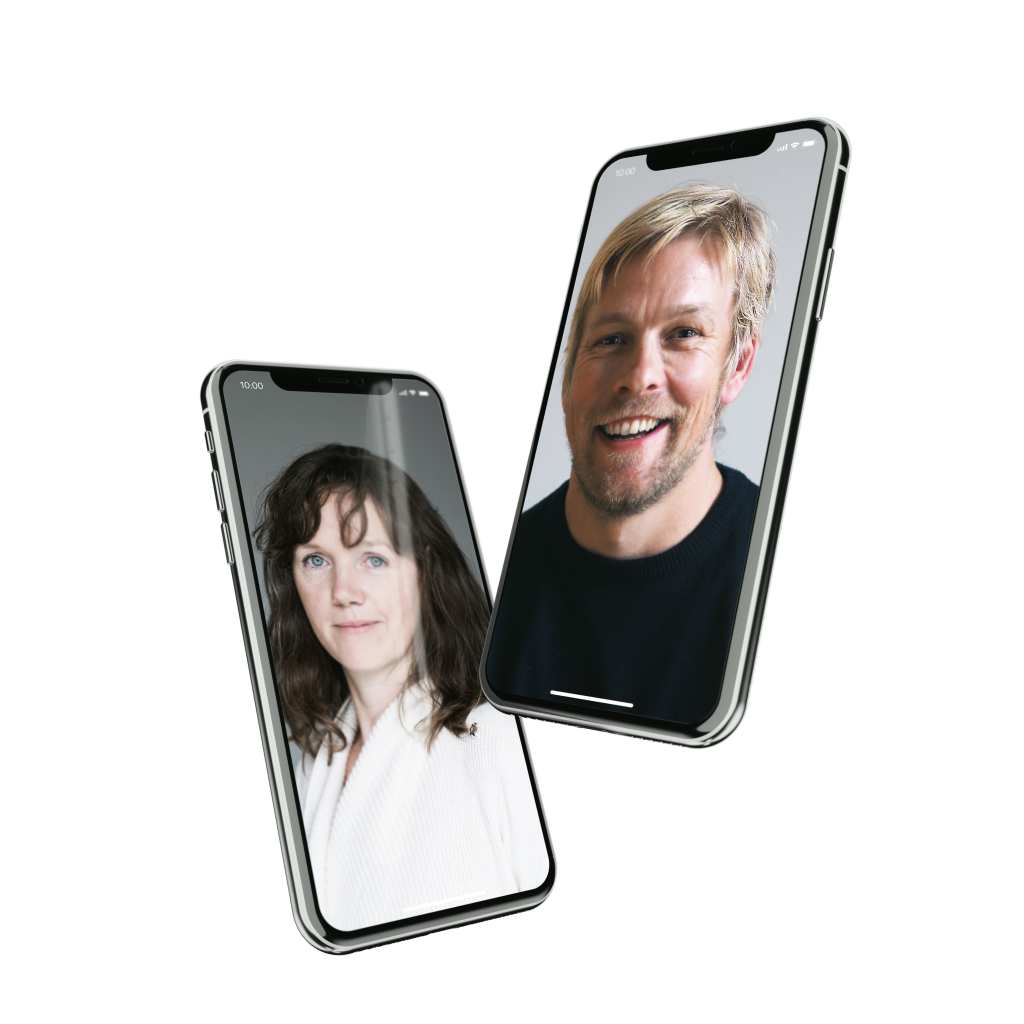 Meet some of our licensed therapists
All of our therapists are specialized in online psychological treatment.
Should you have preferences for a certain therapist or more general requests regarding the gender of your therapist, just let us know when you sign up. If you don't really know what you want, don't worry about it. We will set you up with the therapist that matches your needs the best, based on the information you give us and the experience and knowledge we have.
We offer a 100% satisfaction guarantee. If you are not satisfied you can either change therapist or get a full refund. No questions asked.
Emma
"As a mature psychologist, I have had experience in many of the issues that trouble adolescents and adults. Whether you are looking for assistance with career development or regarding personal issues, I hope to be able to assist you in your therapy."
Languages:
English
Kristina
"As your psychologist it is important to me that we create a safe space where yoou feel respected and understood. It's also important that you can feel that I take your problems seriously and that I am fully engaged in helping you create improvement as fast as we can"
Languages:
English & Danish
Olga
"No lecture, book or random advice online will ever replace communication with a psychologist. Therapeutic conversation is a time only for you and about you. In therapy, with me, you will receive full acceptance and respect regardless of the topic."
Languages:
Ukrainian & Russian
Louise
"In a course of treatment with me, we take our starting point in your situation here and now and focus on what particularly affects your mental well-being and what sets limits on your level of function privately and professionally. You will learn and get practical tools that you can use in your everyday life and at work to manage and prevent stress reactions."
Languages:
English & Danish
Arni
"I consider myself spacious and understanding and there is nothing you can say that will shock me or make  me rejective of you."
Languages:
English, Danish & Icelandic.
Casper
"To work with yourself can be a vulnerable process, when you open up about the things that hurts the most and the things you fear the most - you are completely unprotected. Therefore it is important for me, that the treatment is based on a foundation of understanding and comfort."
Languages:
English, Danish & Español
Gintare
"I believe that therapy is a very meaningful path to get to know your inner world. The most important thing is to get started - and the best time is always now. I can amongst other things help you if you suffer from long-term anxiety or other negative emotions, you're bothered by obsessive thoughts, experience panic attacks, also, if you have difficulty in communication, family or couple relationships and want to start solving existing problems, get to know yourself and enjoy life more."
Languages:
Lithuanian & English