Not certain what would be the best first step for you?
Call us at +45 53 53 59 17
100% Satisfaction Guarantee.
If you are not satisfied or wish to change therapist, we will refund the full amount - no matter what the reason might be. No questions asked.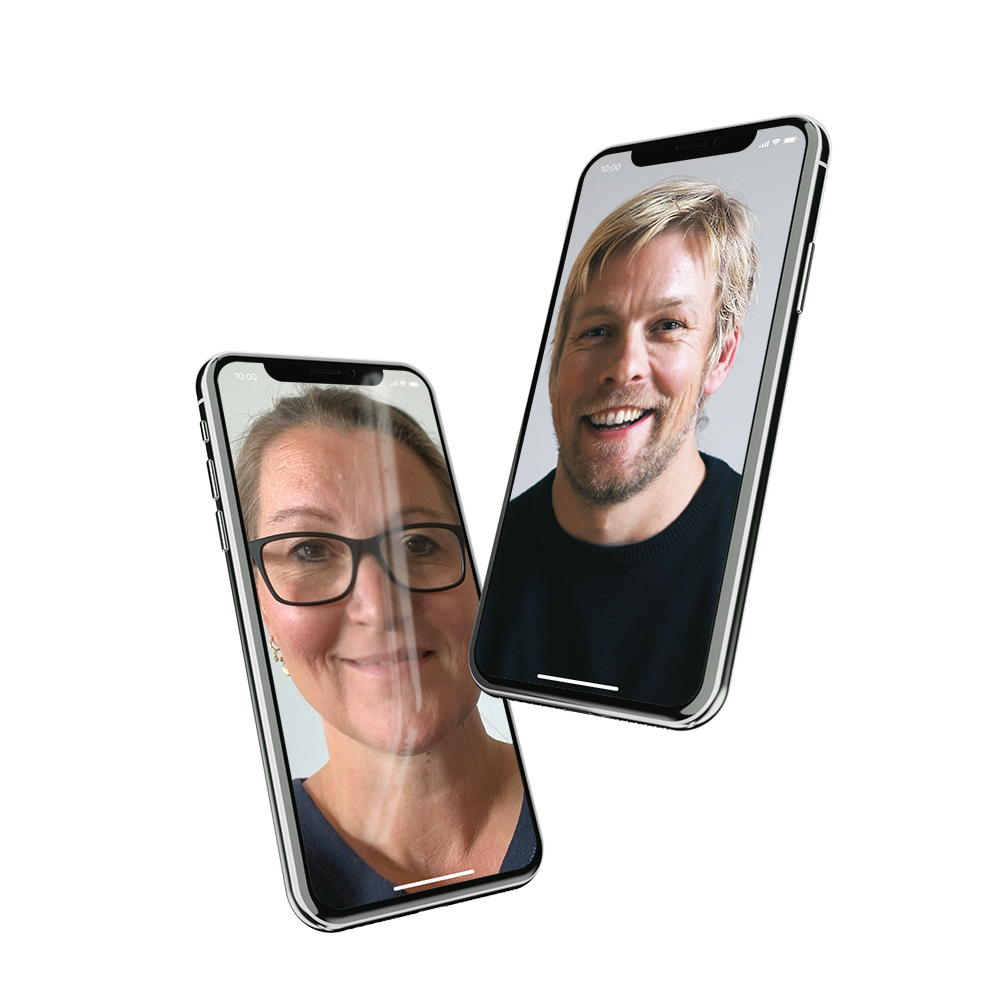 Written psychological treatment
For  you who need more flexibility and prefers to express yourself in the written word. 
Receive an answer within 24 hours on all week days
Video consultations with the same psychologist can be purchased
100 % satisfaction guarantee
Write with your psychologist
(no binding subscription)
For you who wants to try one consultation to begin with.
50 minute video consultation
Contact is established within 24 hours on all weekdays
Additional consultations can be purchased

100 % satisfaction guarantee
Talk with your psychologist
Couples therapy: Try 1 consultation
For you who want to rediscover closeness within the relationship. 90 min. video consultation so you both get plenty of time to talk.
90 minute  video consultation
As a couple you will be seated together while talking with your psychologist
Contact is established within 24 hours on all weekdays
100 % satisfaction guarantee
Talk to your psychologist
Monthly consultation + unlimited text based therapy
For you who want a monthly video consultation and the possibility to write your psychologist when needed
50 minute video consultation each month
Unlimited text based therapy
Get a reply within 24 hours on all weekdays
100 % satisfaction guarantee
Talk and chat with your psychologist
(no binding subscription)