Selfcare for Businesses
– With a Preventive Stress Program
Reduce your sick leave with preventive self-help
Get happier, more balanced, and more productive employees
All of this for just 10 DKK per employee per year.
Evidence-based Preventive Self-help
Specialized stress, anxiety, and depression programs developed by licensed therapists.
Hundreds of exercises and articles within mental health. Experienced presenters have made the psychological content easy to understand.
Selfcare – but never alone
The employee is assisted by a healthcare guide who provides exercises, answers questions, and ensures adherence to the programs.
Do you want to reduce your sick leave and increase your productivity?
Do you have 45 seconds? So, try signing up and get a feel for what we.care Selfcare can offer your employees.
You are also more than welcome to reach out to us for a non-committal conversation about the solutions we.care can offer your company.
Introduction price: 10 DKK a year per employee.
The introductory price is valid starting from 4Q 2023.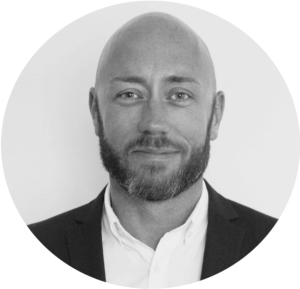 Contact Commercial Director Mark Aalborg for a discussion about the opportunities to strengthen the
mental health for your employees specifically.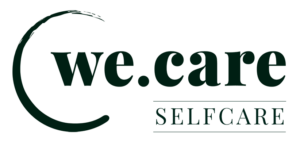 But we already have health insurance –
Why do we need Selfcare?
Insurance is typically used only after the damage has already occurred
With Selfcare, you work preventively and reduce costly sick leave
The barrier is low. It only requires 45 seconds of online registration, and the employee is ready to go.
Completely private, discreet, and accessible
Stress costs your company a lot of money
If your employees are representative of the Danish population, 12% of them have symptoms of severe stress every day.
32% experience no or only limited assistance from their immediate supervisor when they feel stressed.
In the case of severe stress, a sick leave of 3 to 4 months is quite common.
A Swedish study from 2019 shows that 60 percent are still on sick leave after one year.
What would an absence due to illness cost you?
"Good mental health in the workplace and effective leadership go hand in hand, and there is strong evidence that workplaces with high levels of mental well-being are more productive. Addressing well-being in the workplace can increase productivity by up to 12%."
"Stress is not a disease but an imbalance/strain condition that unfortunately leads to many secondary illnesses, such as depression, but also blood clots, cardiovascular diseases, and so on.
Moreover, many chronic diseases are often exacerbated by stress, such as asthma, allergies, diabetes, etc."
Reduce your sick days for only 10 DKK. a year per employee
Get free access to Selfcare for the entire company for 12 months, starting at just 10 DKK per employee. The introductory price is valid for startups before October 30, 2023.
Evidence-based iCBT programs
The employee receives concrete tools to better structure and prioritize their time, define which activities recharge and drain their energy. Later in the program, the deeper causes of stress are addressed.
The program teaches the employee how to spot and manage anxiety – and what specifically happens in the brain. Furthermore, concrete exercises are explored that can, among other things, help distinguish thoughts from emotions.
This program can help individuals suffering from mild to moderate depression. The exercises and tools provide insights into values, surplus-creating activities, and specific and time-bound goals, among other things.
"Evidence is showing that iCBT can be as effective as other treatment formats, while still being more cost-effective"
we.care uses evidence-based methods ("Gad-7," "PHQ-9," and "PSS") to monitor and document the effectiveness of the programs. Anonymized bulk data can be included in the solution by agreement.