Areas of expertise
Anxiety, depression, stress, personal development, low self-esteem, loneliness, grief & crisis, sadness, loss, dissatisfaction with body & appearance, feelings of wrongness, difficulty sleeping etc.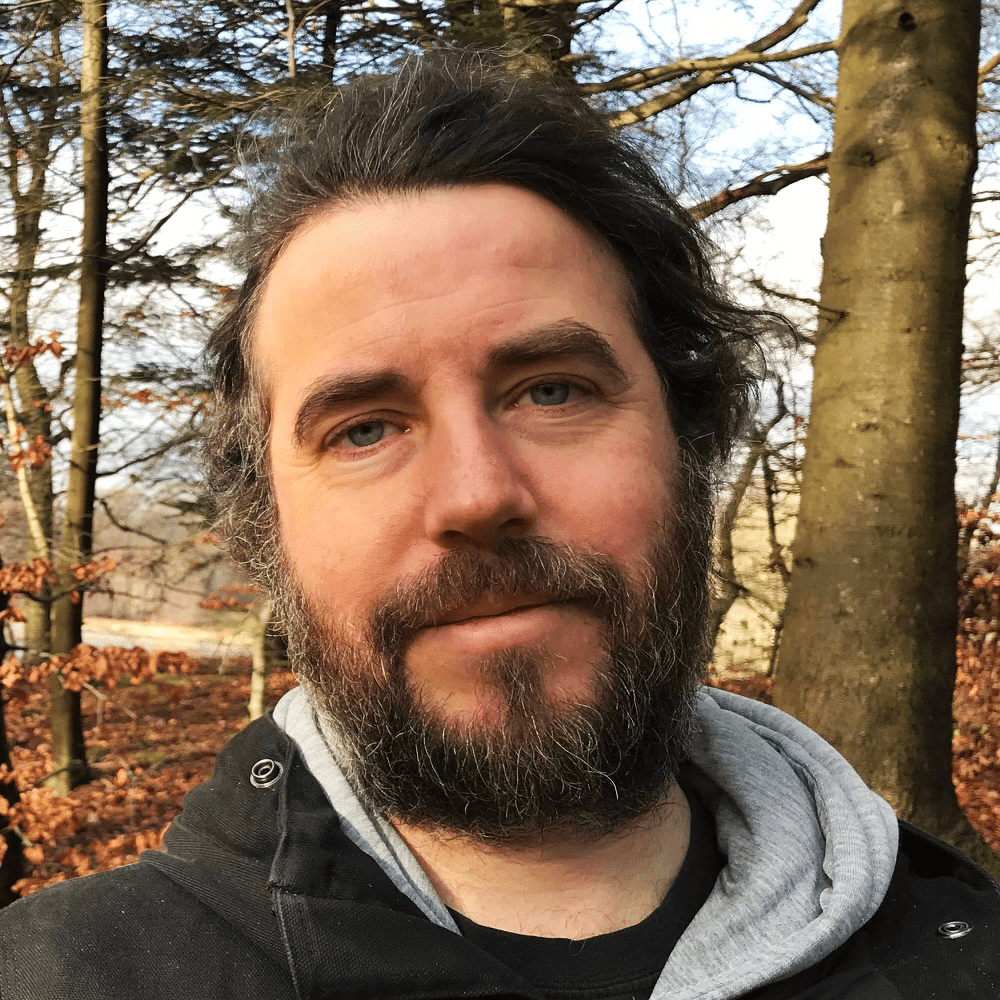 Broad clinical experience
Jesper is a graduate of the University of Copenhagen and a licensed psychologist with broad clinical experience from, among other things, his own private practice. He can provide psychological help for a wide range of psychological conditions and issues such as; anxiety, stress, depression, low self-esteem, relationships, couple therapy and family, grief and loss, study-related challenges, post-traumatic stress, sexuality or sexual challenges, personal development etc.
If you feel that your challenges are not covered by these categories, you should know that therapy with Jesper will always be based on your specific issues. With professional eyes, he can help you deal with the thoughts you have and the situation you are in, so that you can get the course that best suits your needs.
In addition to a broad general experience, Jesper has further specialized in the following areas:
Briefly about Jesper
Age: 43 years, married, two children.
Work experience: 6 years and still works as a psychologist in the Copenhagen Health Administration. 2 years family treatment. 1 year private practice.
Education: Educated Cand.Psych. at the University of Copenhagen.
Certified Open and calm instructor (Stress Clinic).
Courses and continuing education: Courses and continuing education in mentalization-based therapy, cognitive behavioral therapy, narrative therapy and FIT (Feedback Informed Treatment).
Language: Psychological help in Danish and English
You do not need an inquiry
NB: If you would like Jesper to be your therapist, please let us know when you sign up. We will get back to you within 24 hours.
Stress, anxiety and depression
"Stress is a completely natural response that helps us deal with demanding situations. Sometimes the situation becomes too prolonged and the response itself becomes a burden. When it has been going for too long, it can lead to exhaustion, anxiety or depression. Our nervous system is in many ways wonderfully designed, but when it comes to dealing with stress, anxiety and depression, one often needs very conscious interventions, to get out of a negative pattern.
It can be the way you "talk to yourself" or the way you have arranged your everyday life – or the way you are with others that requires some form of new thinking.
Through our conversations, I can help you find new ways you can 'be' with what is difficult, so that you can still pursue what is important to you, without ending up in a negative pattern. "
An understanding of you as a human being
"I am trained in several different methods but my starting point is always the individual person. It is my goal to help people closer to the lives that they themselves want to live, and the method is always to support this goal.
Sometimes the understanding comes before the change, and other times it is necessary to "stop the accident" before you start to understand what made it all happen, or what kind of unwanted situation you are in. I help you to initiate change, explore understanding and find ways you can live in accordance with what is valuable to you. "
Mental health as a whole
"Whether one's current problems are rooted in specific events or general life circumstances, it can be helpful to think of the problem as part of one's overall mental health. Work-related stress, family problems or self-criticism can manifest in infinite ways, but there will still be some form of basic mental health that one can choose to work with.
For some, it will be helpful to focus a little more on what is already working and which is unaffected by the problem. For others, it will be more helpful to turn their attention to some new and perhaps completely overlooked areas of themselves, their history, and their surroundings.
In our conversations, I can help you find and maintain the focus that will give you the best starting point in relation to the outcome of life. "
Briefly about Jesper's therapy
In our conversation, we will meet in a natural and relaxed environment. I will focus on the things that brings value to you from your point of view. Together, we will pursue any change or understanding which you seek. No topic is too big or too small.
I have a broad clinical experience and experiences with both kids, teens, adults, couples and families. I am authorized by the Danish Board of Psychologists and used to talk about almost any topic, problem or issue.
Study shows that online therapy have the same effect as traditionally face-to-face therapy.
Briefly about Licensed therapy online
Online psychological therapy is all psychological treatments via the internet. This means that online therapy works through tablets, smartphones and computers.
Licensed therapy through webcam
Through online therapy you will meet live with your therapist face-to-face. Together, you will find a consultation date.
Written psychological therapy
You can text your therapist whenver you like. On an ongoing basis, you can write to your psychologist and work on your challenges now and here and when they arise. Your therapist will answer your message within 24 hours on week days.
Contact your licensed therapist right away